A large house with an "open" feel to it, but also many hidden passageways and rooms.
2 bedrooms, 2 bathrooms, costs about $170,000
It also features a
Multilevel Basement
, and an
Indoor Circular Staircase
.
---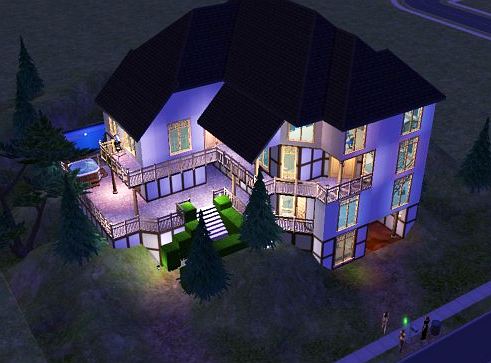 The house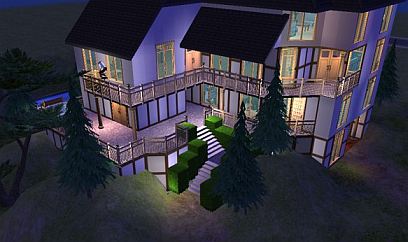 The side entrance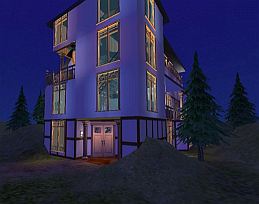 The front entrance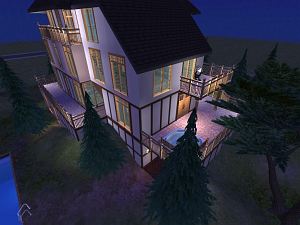 The back of the house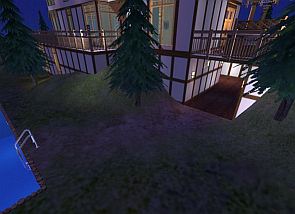 The back entrance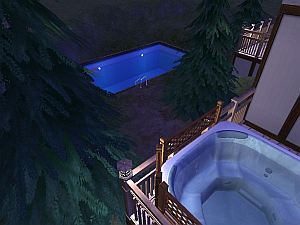 The deck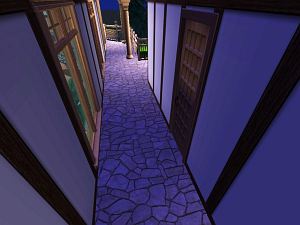 Side passage
---
Internal shots: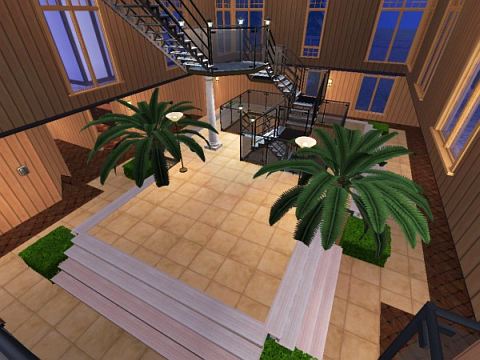 The main foyer
Underneath the platform in the middle are the two basement levels.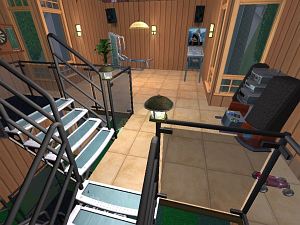 Basement Level One - Games room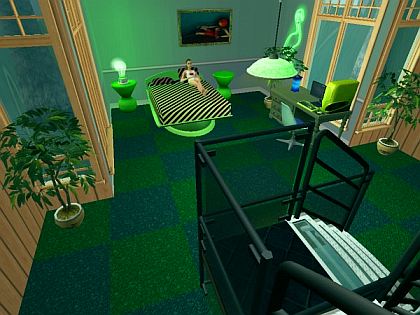 Basement Level Two - Bedroom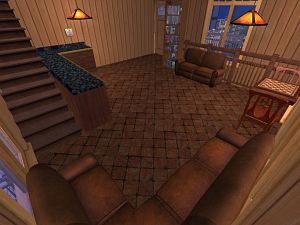 Study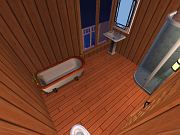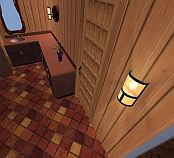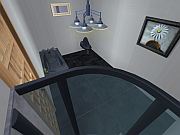 Various bathroom pics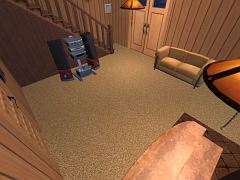 Danceroom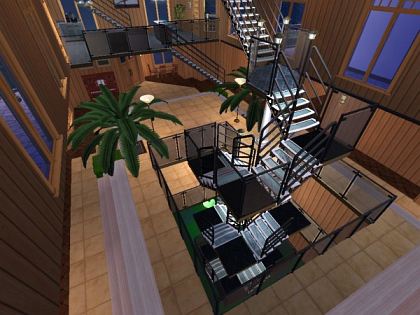 The circular staircase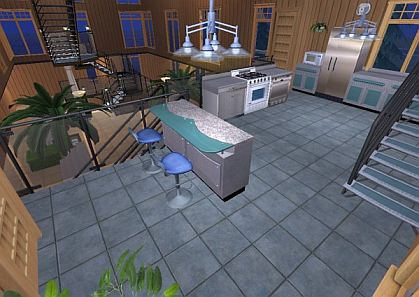 Floor 2 - Kitchen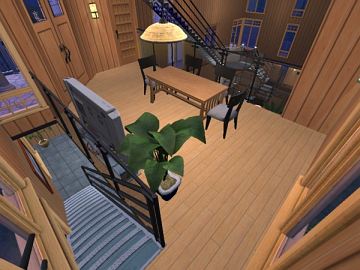 Floor 3 - Dining Room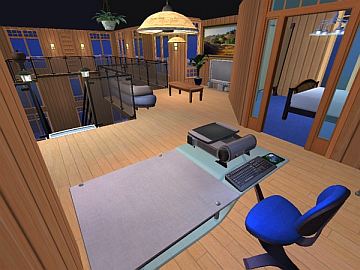 Floor 4 - Loft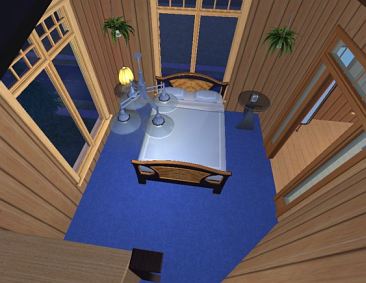 Bedroom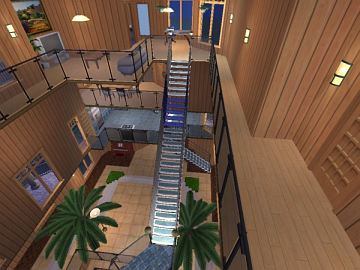 All four levels of the house