Although for most of us, we can't create
new
objects yet, it is possible to combine existing objects to create interesting designs. This page will show you some examples of the kind of things you can do by using the object cheats.
---
We will be using 2 cheats to do these tutorials.
To enter in cheats, press and hold down
CTRL
,
SHIFT
and
C
.
You should see a small white box appear in the top left corner of the screen.
Type in the cheat you want and press enter.
moveObjects on
will allow you to place objects inside others.
Use
moveObjects off
to deactivate it.
boolProp snapObjectsToGrid false
will allow you to move objects without the constraints of the grid.
Remember to use
boolProp snapObjectsToGrid true
to turn it off.
Do NOT try and place doors or windows with this cheat... it won't work!
---
Without the
moveObjects
cheat on, you will not be able to intersect objects, but turn it on, and it becomes easy to create something like this L-Shaped couch.
With the
snapobjectstogrid
cheat, you can move objects closer together. In this example you see an extra-wide bookcase.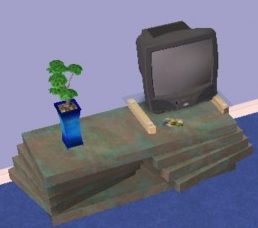 Tv on coffee table.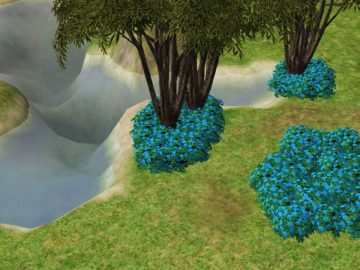 Dense bushes and trees.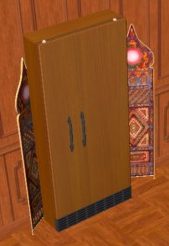 To create a built-in looking fridge, simply move it further into the wall.
You can also do this with other appliances such as the dishwasher.

This is four lights with different rotations, put together to create a single light.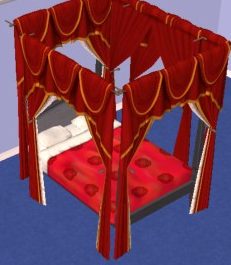 Make your posterbed actually look like one!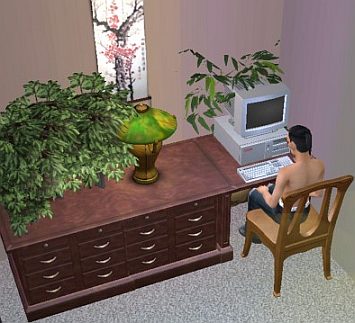 Create an extra wide desk by placing two desks together.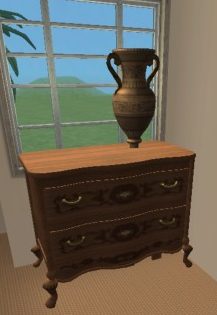 This statue is on top of a small coffee table, inside the chest of drawers.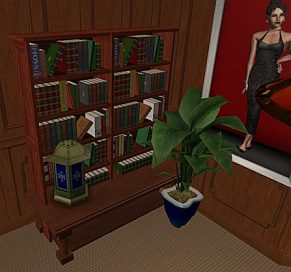 This is two bookcases on a table, with a light and plant.
Sims can still get books from it!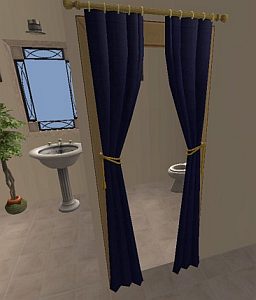 You can place curtains on archways for a nice effect.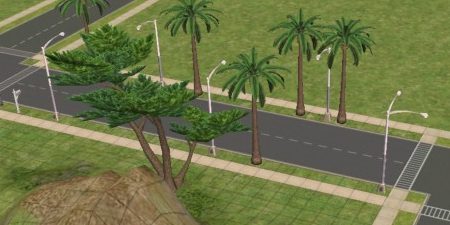 With the cheats on, you will be able to place streetlights and trees on the other side of the road. Also notice the last streetlight is combined with another.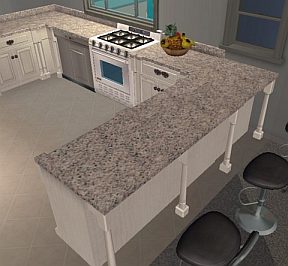 Usually kitchen islands will not connect with normal kitchen counters, but you can use an extra counter to fill in the gap.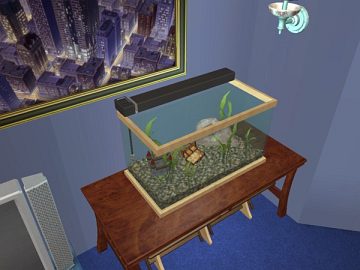 Fishtank on table.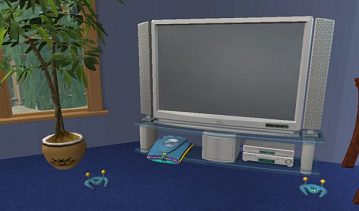 Game system under the tv, with the controllers moved aswell.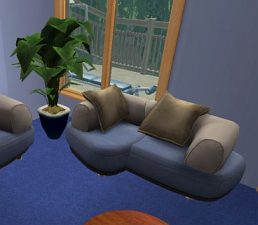 Made by using the small and medium size couches together.
(sims may not sit on it if they are too close together)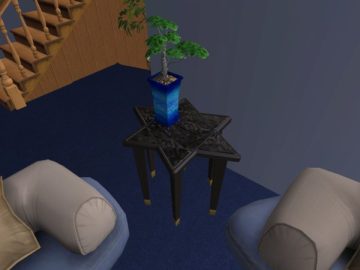 Star-table made by using two triangular tables together.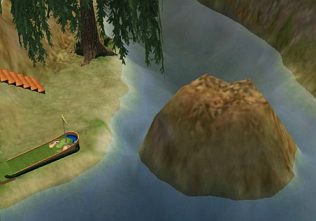 Raise and paint the terrain to make it look like a rock outcrop in your creek.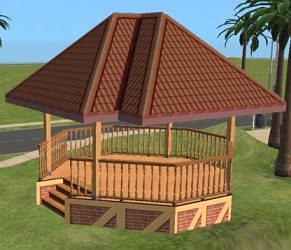 Place a foundation, fence, stairs, and roof to create this gazebo.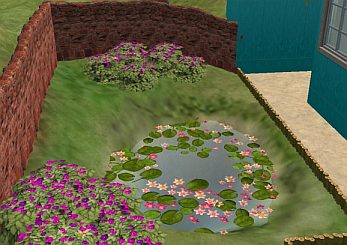 This pond has extra overlapping lillies.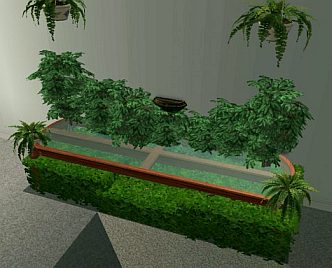 This centerpiece was made by first lowering the terrain, then adding the plants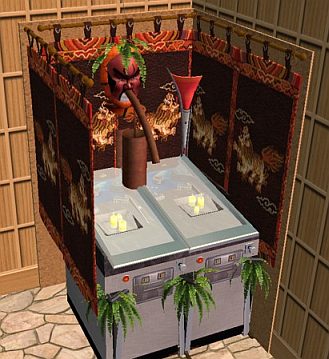 I have no idea what this is, but it was fun to make :p
It uses counters, plants, masks, pinball machines, candles, statues, bookcases, wallhangings, and lights.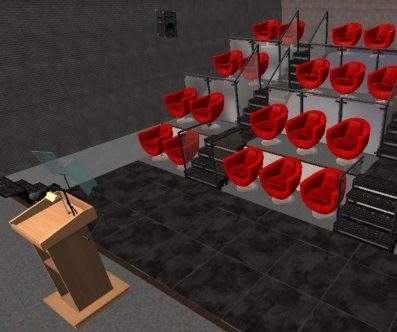 This lecture theater was a bit tricky to make, and beyond the scope of this tutorial, but use your imagination and see what you can come up with :)
If you have any comments about these tips, you can contact me by clicking
here
.